Does A Suspended License Show Up On A Background Check
does a suspended license show up on a background check. A driver's license is a crucial form of identification, and many people wonder, "Does a suspended license show up on a background check?" and "What is the background check for driver's license applicants?"
These are valid questions, but fortunately, anyone can check immediately to see right now what shows up on a background check using free search tools.
This article explains the check system that is performed when someone applies for a driver's license, as well as the times when a suspended license shows up on a background check.
Jobs that heavily rely on operating vehicles, such as an Uber background check, Lyft background check, and others will naturally check your MVR report for accidents, speeding tickets, and other infractions which might be part of what causes a red flag on a background check.
Keep reading to learn more.
Does a Suspended License Show Up on Background Check Reports? (Does a Background Check Show a Suspended License)
There are several status conditions that can be applied to a person's driver's license. Some of the most commonly seen include:
Valid
Pending
Expired
Limited
Suspended
Revoked
Briefly looking at each of these, a valid license is one that is current and operational with no restrictions. A pending license is one that has been applied for but not yet granted. An expired license is one which was valid but is no longer current and requires renewal. A limited license may be a hardship license, a permit, or otherwise restricted permissions. A revoked license is one which has been canceled indefinitely, removing an individual's driving privilege.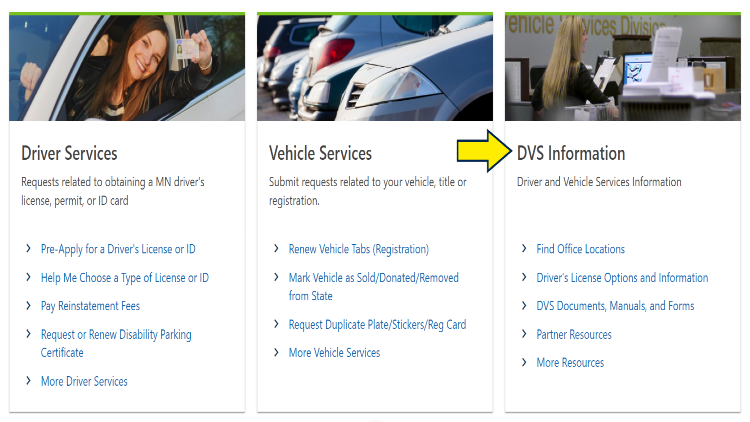 So what is a suspended license? A suspended license is a step below a revoked license. When a license is suspended, an individual loses their driving privileges for a specified period of time. The individual is not required to surrender the license ID and may apply to reinstate the license after the period of suspension has ended and all fines and requirements have been met.
Anyone who has questioned "What shows up on a background check?" could be wondering "Does a suspended license show up on a background check?" The answer is that it depends on the type of background check being conducted.
A suspended license is a penalty for a law violation. It is not a violation in and of itself. Therefore, a suspended license does not show up on criminal records, but it is recorded on an individual's driving history. Thus, a background check that pulls an MVR report will show a suspended license. The following sections look at this in more detail.
Does A Suspended License Show Up on a Criminal Background Check?
Looking more closely at how a suspended license bears upon a criminal background check, there are a few details to clarify.
Firstly, a suspended license is not a criminal violation and therefore does not show up on a criminal background check as such.
Secondly, a suspended license may be a penalty for a criminal offense, such as driving under the influence (DUI), and this type of criminal offense is classified as a misdemeanor in almost all states and will appear on a criminal record. Thus, crimes associated with the suspended license can appear on criminal background checks conducted within the state's statute of limitations (usually five to ten years)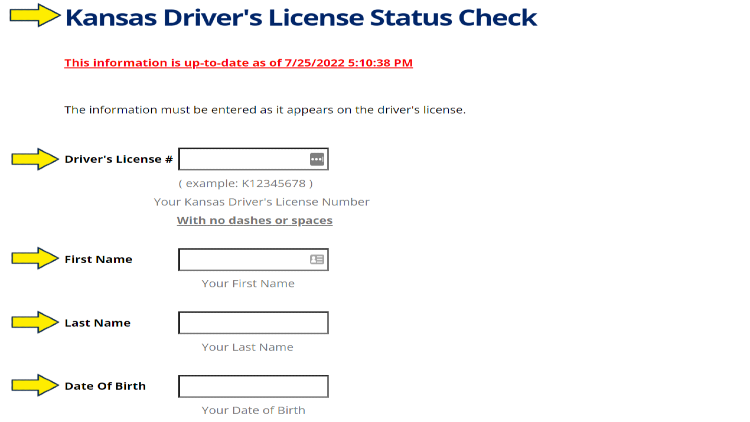 Finally, although having a suspended license by itself is not a crime, driving with a suspended license absolutely is a criminal violation and will result in negative marks on both driving records and criminal records.
Can an Employer See If Your License Is Suspended?
There is a federal law, the Driver's Privacy Protection Act,which prohibits the release of driving history information to the general public. However, there are many exceptions to this rule, including:
For federal or state court
For issues of driver safety
For research, marketing, and legitimate business activities
For civil and criminal process
For insurance
An employer's right to view a driving record falls under the "legitimate business" category, meaning that yes, an employer can see a suspended license if they order an MVR report as part of the authorized background check process. Note that employers are unlikely to order driving records unless driving is an essential part of the job position.
How Long Does it Take for a Suspended License To Show Up on Your Record?
A suspended license is a penalty for a law violation, and therefore, it should not show up on a driving record until the violation has been processed and the individual is found guilty of the violation.3In many states, individuals are allotted a thirty-day window to respond to their traffic tickets, either by paying the fine or contesting the ticket in court.
How Long Does a Suspended License Stay on Your Driving Record?
How long a suspended license remains on an individual's driving record depends largely upon the severity of the offense and the state of residence. The severity of the offense is important in determining how long the suspension period will be. A suspension can range from a period of around one week to over one year.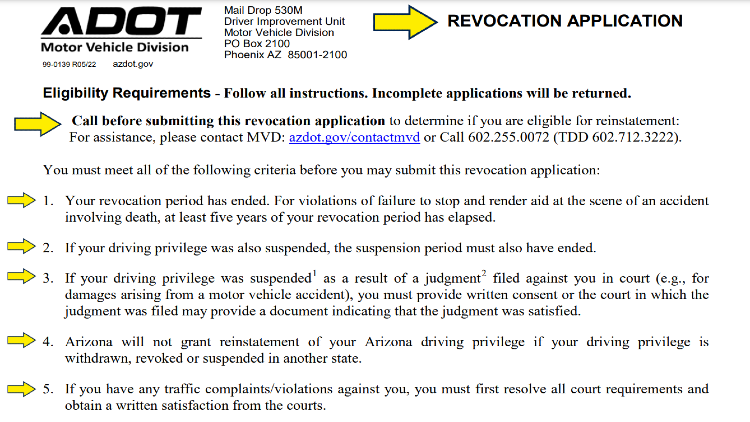 Furthermore, the state of residence retains the suspension record for a specified period of time after the suspension period has elapsed. In most cases, this period is around three to five years post suspension completion.
When Does a Suspended License Show Up on a Background Check?
To summarize the above information and answer the question "When does a suspended license show up on a background check?" a three-point review is necessary.
A Suspended License Shows Up When a Driving Record Check is Ordered.
A Suspended License Shows Up When the Individual Responds to Their Ticket by Paying the Fine or Contacting the Courts.
A Suspended License Shows Up for the Length of Time Dictated by the State After the Suspension Period has Ended.
Will Suspended License Affect Background Check?
Knowing that a suspended license only shows up on an MVR report is useful information, but people may also want to know if the suspension is likely to negatively affect their background check. There are certain situations where a suspended license will affect a background check. Some of these include:
Applying for a driver's license
Applying for a commercial driver's license (see DOT background check)
Applying for certain jobs
Retaining certain positions
The next sections look more specifically at how employment can be affected by a suspended license.
When Does a Suspended License Affect Employment?
A suspended license can complicate an individual's current employment. For example, if an individual works in a job where a valid driver's license or significant amount of driving is required, a company may exercise their right to fire the person who can no longer fulfill job responsibilities.
A suspended license would also carry more weight for individuals in positions of authority, power, or government as these individuals are expected to display the highest standards of integrity and responsibility.
Finally, a suspended license that resulted from criminal activity resulting in a conviction is also tricky. While the suspended license itself isn't likely to show up on most repeat employment background checks (exception: driving jobs, government jobs), associated criminal misdemeanor or felony certainly will show up and may affect an individual's employment.
Will A Suspended License Make it Hard to Get a Job?
Aside from current employment, individuals must also consider how a suspended license can affect their ability to get hired. Background checks for hire are some of the most commonly conducted, and any job which requires a substantial amount of driving is likely to require a DMV records check for employment. Individuals without a license would have a tough time competing with applicants who meet all requirements.
Some jobs that will check your driver's license status include:
Instacart background check
Military background check
Lowes background check (for forklift and other machinery operators)
Doordash background check
GrubHub background check
Postmates background check
FedEx background check
UPS background check
Furthermore, a suspended license associated with criminal activity will come to the attention of many employers. In this case, the criminal conviction would most likely be what causes a red flag on a background check. If a license was suspended secondary to a DUI or reckless driving conviction, the criminal record will be pulled even when the suspension itself is not.
What Is the Background Check for Drivers Licenses?
Many people have wondered about the background check for driver's licenses. Does the DMV run a background check before issuing licenses, and if so, what kind of background check is it?
In most cases, individuals seeking to obtain a driver's license or reinstate a license will be required to undergo a background check with the DMV. The DMV background check will look primarily at an individual's criminal history and driving history to discern whether the individual can be trusted behind the wheel of a vehicle.
This process can help the DMV identify individuals with outstanding warrants, a history of driving without a license or on a suspended/revoked license, or a pattern of irresponsible or criminal behavior.7
This is why it is so important that the DMV conducts a background check for driver's license applicants.
How Long Does a Suspended License Stay on Your Record by State?
The length of time a suspended license remains on an individual's driving records depends on a few factors:
The Reason for the License Suspension
Various types of law violations can lead to license suspension, and these can range from failure to pay child support to point accumulation from minor traffic infractions to serious traffic offenses such as DUI. More serious offenses lead to a greater suspended license period. Serious violations and repeat violations result in longer suspension times.
The Length of the License Suspension
Building directly upon the previous point, the length of a license suspension is a direct result of violation severity. The length of the suspension is important because a state's DMV laws for how long a suspension remains on a driving record do not kick in until the suspension period has been completed. Suspension periods can range from several days to several years, and this creates a large range for an appearance on the driving record.
The State of Residence
The state of residence is a huge factor in determining the length of time a suspended license remains on a driving record, as state laws vary greatly on this point. In most states, the time range is between three and five years, but there are several notable exceptions.
 View the table below for each state's vehicle laws, as well as the time range the laws dictate.
How Long Does a Suspended License Stay on Your Insurance?
It is no surprise that a suspended license on a person's driving record can drastically impact their insurance premiums. Individuals with a suspended license can expect to see their insurance rates rise by as much as 50%.
 There is a noticeable difference in premium increases between various well-known car insurers. This can sometimes work in the driver's favor as it allows them to compare rates and shop around.
Unfortunately, there is not a universal standard for how long a suspended license can impact insurance rates, and policies can differ from company to company. In most cases, a suspended license will affect an individual's insurance rates for a period of three to five years from the end of the suspension period.26
Learn How To Check If Your Drivers License Is Suspended Online
Driving on a suspended license is a criminal offense, and it can carry some pretty hefty penalties. That's why it's imperative that drivers stay informed about their driver's license status.
Wondering if there is an easy way to check for a suspended license online? Fortunately, there are options for individuals who want to look at their personal driving history.
Request The Driving Record Through the DMV
Most states have driving records in the DMV database, which can be accessed online.
In the state of Minnesota, an individual can input their driver's license number on the Minnesota Driver and Vehicle Services page to view their license status.Likewise, input identifying information into the Kansas Department of Revenues driver's license status check page to see the status of a Kansas license immediately.
Many other states require drivers to log in or create an account to request driver's license status or a driving history record (see Commonwealth of Kentucky and State of California DMV). There is typically a small fee to obtain these records
Order a Driving History Check Through a Trusted Website
Another online option is to order the driving history record through a credible background check company. This is an excellent option for individuals with limited time who are seeking quick results.

Most adults are accustomed to carrying and showing their driver's license for identity verification, driver documentation, and a host of other reasons. Understandably, a suspended license can be a significant source of grief for any driver. Individuals seeking information about a background check for a driver's license or wondering "Does a suspended license show up on a background check?" can revisit the resources in this article for information and guidance.
Frequently Asked Questions About Does a Suspended License Show Up on a Background Check
What Does a Suppressed License Mean (Driver's License Suppressed)?
When a driver's license is suppressed, it means that the information in the driving license record is concealed for the individual's protection. While certain agencies (courts, law enforcement, etc.) can still access the driving license record on a need-to-know basis, the information is not a matter of general public record. A person may file to have their driver's license suppressed when they are the target of stalking or at risk of harm from another person.5
Can I Be Fired for Not Having a Drivers License That's Valid?
Many employers are non-contract and non-union, which means they can fire at-will and at their discretion. However, this does not protect employers from discrimination claims or lawsuits, so it is still advisable for employers to use caution and reasonable justification when firing an employee.
An employer may have reasonable justification to fire someone who does not have a valid driver's license if the job position requires regular driving to fulfill responsibilities. Examples of this type of job include taxi drivers, traveling sales agents, bus drivers, and insurance adjusters.
Will A Suspended License Affect Gun Background Checks?
Anyone attempting to purchase a gun from a licensed firearms dealer may be required to submit to a background check. To initiate the background check, the seller will require proof of identity, usually a driver's license. A suspended license does not really affect the background check at this phase, as a suspended license can still be used to verify identity.
Furthermore, for anyone wondering "Does a suspended license show up on a background check for a gun?," it is unlikely as most firearms background checks look specifically for red flags on criminal records and mental health history
Note that even though the suspended license itself is unlikely to affect a gun background check, any associated criminal offense will be taken into consideration.
CAVEAT: Although a suspended license can be used for the purpose of the background check, in most states, a valid license is required for the actual purchase of the firearm.
Do They Do a Criminal Background Check With Driver's License Testing?
Individuals applying for a driver's license, commercial driver's license (CDL), or DMV job are often required to submit to a background check through the DMV. Anyone who has wondered about the background check for driver's license applicants are likely to be particularly interested in whether their criminal records will be reviewed. Yes, the DMV background check will examine an individual's criminal history and driving history. These requirements can vary by state. Note that an individual can have a driving history even if they do not have and never have had a valid license.
References
1Arizona Department of Transportation. (2022). License Revocation and Suspension. ADOT. Retrieved July 20, 2022, from <https://azdot.gov/motor-vehicles/driver-services/license-revocation-and-suspension>
2Beat DMV. (2019, November 18). How Can a License Suspension Can Affect My Employability? Beat DMV. Retrieved July 20, 2022, from <https://www.beatdmv.com/blog/2019/11/how-can-a-license-suspension-can-affect-my-employability/>
3Bird, B. (2018, November 8). How Long Does It Take Before a Ticket Shows Up on Your Insurance? PocketSense. Retrieved July 20, 2022, from <https://pocketsense.com/long-before-ticket-shows-up-insurance-6816.html>
4California Attorney General. (2022). Personal Firearms Eligibility Check Program. State of California Department of Justice. Retrieved July 20, 2022, from <https://oag.ca.gov/firearms/pfecfaqs#2>
5California Secretary of State. (2022). Department of Motor Vehicle Records Suppression Law. California Secretary of State Shirley N. Weber, Ph.D. Retrieved July 20, 2022, from <https://www.sos.ca.gov/registries/safe-home/laws/department-motor-vehicle-records-suppression-law>
6Casey, E. (2022). Does DMV Run Background Checks? NCESC.com. Retrieved July 20, 2022, from <https://www.ncesc.com/does-dmv-run-background-checks/>
7Gomez, R. (2021, November 12). Does the DMV Do Background Checks? FelonyFriendlyJobs. Retrieved July 20, 2022, from <https://felonyfriendlyjobs.org/does-the-dmv-do-background-checks/>
8JacksonWhite, P.C. (2022). Driving on a Suspended License in Arizona. Jackson White Attorneys at Law. Retrieved July 20, 2022, from <https://www.jacksonwhitelaw.com/criminal-defense-law/driving-on-suspended-license-arizona/>
9Khade, A. (2021, March 31). What Does a Suppressed Driver's License Mean? GotThisNow. Retrieved July 20, 2022, from <https://gotthisnow.com/what-does-a-suppressed-driver-s-license-mean>
10Klazema, M. (2021, July 12). Will My Speeding Ticket Show UP on a Background Check? Backgroundchecks.com. Retrieved July 20, 2022, from <https://www.backgroundchecks.com/blog/will-my-speeding-ticket-show-up-on-a-background-check>
11The Law Office of Hillel Traub, P.A. (2022). Do Suspended Licenses Show Up on Background Checks? The Law Office of Hillel Traub. Retrieved July 20, 2022, from <https://www.traublaw.com/do-suspended-licenses-show-up-on-background-checks/>
12Lockert, M. (2021, July 27). How Long Does a Speeding Ticket Stay on Your Record? Metromile. Retrieved July 20, 2022, from <https://www.metromile.com/blog/how-long-does-a-speeding-ticket-stay-on-your-record/>
13Longero, L. (2022, April 14). Can I Get Insurance With a Suspended License? CarInsurance.com. Retrieved July 20, 2022, from <https://www.carinsurance.com/suspended-license.aspx>
14McKayla, G. (2022, June 6). Points on Driver's License. WalletHub. Retrieved July 20, 2022, from <https://wallethub.com/edu/ci/points-on-license/84874>
15Miller, B. (2020, September 15). Can Employers Require Employees to Have Driver's Licenses? HR Daily Advisor. Retrieved July 20, 2022, from <https://hrdailyadvisor.blr.com/2020/09/15/can-employers-require-employees-to-have-drivers-licenses/>
16NOLO. (2022). Driver's License Suspensions and Revocations. NOLO. Retrieved July 20, 2022, from <https://www.nolo.com/legal-encyclopedia/driver-license-suspensions-32231.html>
17Parks, Chesin & Walbert. (2016, August 10). When Can Your Employer Fire You Over Your Driving Record. PCW Law Firm. Retrieved July 20, 2022, from <https://www.pcwlawfirm.com/when-can-your-employer-fire-you-over-your-driving-record.html>
18Rakestraw, S. (2022). How Long Does a Suspended License Stay on Your Record? InsuranceNavy. Retrieved July 20, 2022, from <https://www.insurancenavy.com/how-long-does-suspended-license-stay-on-record/>
19Reddit. (2014). Can You Buy A Gun With a Suspended License? Reddit. Retrieved July 20, 2022, from <https://www.reddit.com/r/guns/comments/2q5anf/can_you_buy_a_gun_with_a_suspended_license/>
20Rivas, A. (2019, February 7). How Long Do You Have to Pay a Speeding Ticket? Shubiak & Rivas, P.A. Traffic Law Firm. Retrieved July 20, 2022, from <https://trafficlawfirm.com/how-long-do-you-have-to-pay-a-speeding-ticket/>
21Speeding Ticket Advisor. (2022). Suspended License Information For Kentucky. Speeding Ticket Advisor. Retrieved July 20, 2022, from <https://www.speedingticketadvisor.org/suspended-revoked-license-kentucky/>
22Spengler, T. (2021, September 10). How to Find Out if Your Tennessee Driver's License is Suspended. Legal Beagle. Retrieved July 20, 2022, from <https://legalbeagle.com/4796470-out-tennessee-drivers-license-suspended.html>
23Ticket Void. (2019, September 18). Does a Suspended License Show Up On My Driving Records? TicketVoid. Retrieved July 20, 2022, from <https://www.ticketvoid.com/blog/does-a-suspended-license-show-up-on-my-driving-records/>
24Vallet, M. (2021, July 19). How Your Driving Record Impacts Your Life. Insurance.com. Retrieved July 20, 2022, from <https://www.insurance.com/auto-insurance/life-events/12-ways-your-driving-record-can-screw-up-your-life.html>
25WebMVR. (2022). Driver's License Status Explanations. WebMVR. Retrieved July 20, 2022, from <https://www.webmvr.com/help/WebHelp/Driver_s_License_Status_Explanations.htm>
26Wood, Z. (2022, April 14). How Does a Suspended License Affect Car Insurance Rates? Car Insurance Comparison. Retrieved July 20, 2022, from <https://www.carinsurancecomparison.com/car-insurance-rates-after-a-suspended-license/>
27Congress.gov. (2022). H.R.3365 – Driver's Privacy Protection Act of 1993. 103rd Congress. Retrieved July 25, 2022, from <https://www.congress.gov/bill/103rd-congress/house-bill/>
28Minnesota Department of Public Safety. (2022). E-Services. Minnesota Driver and Vehicle Services. Retrieved July 25, 2022, from <https://onlineservices.dps.mn.gov/EServices/>
29Kansas Department of Revenue. (2022). Kansas Driver's License Status Check. Drivers License Status. Retrieved July 25, 2022, from <https://www.kdor.ks.gov/Apps/DLStatus/login.aspx>
30Commonwealth of Kentucky. (2022). Driver Licensing Service Options. drive.ky.gov. Retrieved July 25, 2022, from <https://drive.ky.gov/Pages/default.aspx>
31State of California. (2022). Driver's Record Request. California DMV. Retrieved July 25, 2022, from <https://www.dmv.ca.gov/portal/customer-service/request-vehicle-or-driver-records/online-driver-record-request/>